hear what women are saying about the woman school

6 MONTHS OF TRANSFORMATION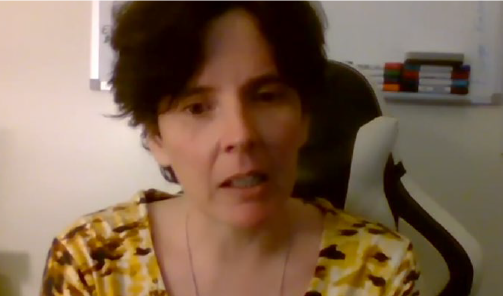 Hello my name is Courtney Leong. I was introduced to The Woman School by my dear friend Maria Spears in February 2020. In the first picture, I had completed my first month in The Woman School. You see I had a really rough back drop in my childhood season of life. Severe levels of trauma that many do not survive. For years I had worked on my past. I had thought I had done all I could do to heal. That this was as good as it was going to get. I did not know what I did not know. Until my sweet friend introduced me to this amazing school and the Art of Being a Woman Masterclass and became my private strategist.
Maria and I have worked intentionally for the past 6 months using this course. Processing my past and working on the subconscious level. In the second picture I have completed my 6 months in this amazing program.
Since starting the school, I too have become a strategist. Joining this mission in healing the world one woman's self-worth at a time, starting my own.
I have become the woman that I have always ached to be and did not think was possible. Finding a deeper level of healing and freedom that I never knew existed. Learning skills and equipped with the tools to rise up, to dream, finding my life's purpose and setting the world on fire.
The woman in the first picture was still haunted be her past. Still defined by her past traumas. The woman in the second picture is free. The woman I am today is free from the past and trauma. I am defining my own life and rewriting my story. This my friends, is what intentional internal work looks like.
Meeting January has been the best thing that has ever happened for my mindset, personal growth. She opens up your mind to a world of possibilities that everyone else has put down. And she equips you with the skills to transform your dreams into a reality.I have been working with January, taking her Masterclass and meeting with her for Private Strategy once a week for the past month. I am on month one of a six month journey, and I am shocked at the differences I see already. I feel more myself than I ever have, because I am living each day with a renewed hope and excitement. Where fear lived, boldness is taking over. She not only changes your outlook and mindset with inspiring speeches and lessons, but she trains you; provides you with the real tools, talents, and skills you need to achieve whatever it is that you believe to be your purpose and calling. My advice is to trust her. We all trust someone to influence us in this world and if you want to live the great big fantastic life you were meant for, then trust January to be this influence.
Working with January has been one of the greatest blessings in my life. Although the Lord has graciously bestowed me with so many incredible gifts, I did not recognize my true value. January is helping me to rewire my brain after decades of negative thoughts and to focus on actions in order to accomplish my goals, both short-term and long-term. I would highly recommend this program to any woman wishing to finally break free from whatever has been keeping her from achieving her full potential. Thank you, January!
"These hours flew by, they were life-giving and inspiring hours, and I'm walking away with a greater clarity to how I want this week to look, and the next few months to look…" – CATHERINE
"A lot of the concepts were actually stuff that I was thinking about, so that's what lead me here and I was NOT disappointed"
NOZIPHO
"If you're just thinking in your spirit that there's something greater you need to tap into to be your best self, you owe it to yourself to come to her workshop…"  – CARINA
"This session is a great eye opener because there's so much that we women are afraid and fear of being ourselves and finding our true worth." 
OANH
"I'm already a retired person, I feel I'm successful. But after hearing Jan, I could feel that i could still contribute to the world."
REBY
"Today I came in to January's Self Worth  Masterclass and, it was just AMAZING…"
ERIKA
In addition to introducing me to so many new and life transforming ideas, the Self-Worth Master course has been brilliantly incorporated strategies, skills and practical exercises to aid me to actually live out these new ideas.
The information and inspiration that January has provided would costs hundreds of dollars in counseling fees and major time/travel to those sessions. I wish I had these courses as a younger woman and young mother, but I can begin anywhere along the path 🙂 Thank you for gifting us with this knowledge and practical life skills.
January is doing such important work for women and especially our world! I love how she brings such calm and joy to her work. I really look up to her as a wife and mother and she has really challenged me and helped me grow in my own life.
January's work was a critical factor which shaped my personal development during the last decade. January's speaking and writing on how to consciously and confidently embrace being a woman shaped my feelings of self-worth and practices of self-care.
"She has inspired me so much and she dug very deep about the things we have to go through to understand what our self worth are."
GIGI
"She is such an inspiration, and I just gained so much today, just being affirmed to all my journey towards my best self, and there's just so many lessons in any age group…"
MONICA
"I learned so much. Today she really encouraged me to dig deep into my self worth, to learn to value myself and in so doing will help me contribute to the world".
VICTORIA
This has given me the courage to walk forward boldly in my life and begin to learn the skills to replicate what she already created.
Any time I spend listening to January is time well spent! It is always challenging and encouraging at the same time.
WELCOME TO THE WOMAN SCHOOL
GET FREE PRACTICAL MINDSET AND SKILL SET
WEEKLY STRATEGIES THAT WILL GUIDE YOU TO LIVE
BY DESIGN AND NOT BY DEFAULT.
SIGN UP FOR THE WOMAN SCHOOL WEEKLY GUIDE.