ABW STRATEGIST, The Woman School
As an Artistic Adventurer, I find it such a joy to work with people around the world! It is important to me to show up present to each person I encounter knowing that they are unique, unrepeatable and have something remarkable to offer this world.
Whether as a global, corporate consultant, a mindset coach for women, through my aptitude test offerings or as a storyteller through lyrical dance, I am a creative, warm, gracious woman of presence. My time working with Governments, Non-Profits and Businesses worldwide has provided a unique perspective from which I approach each encounter with others. Journeying with me brings many opportunities for both laughter and growth!
HOW HAS THE ABW MASTERCLASS BENEFITED YOU?
The Masterclass has provided me a structured, consistent way to work on crucial topics for me as a woman. How do I show up in a room? What skills do I need to grow in to be more effective in life, but also more myself? How am I honoring all the areas of my life so that I can in fact, be more available to those around me? These are all questions which are not only answered in the ABW MasterClass, I am experientially growing into the woman the answering of them allows me to become!
What's the best part about being a Woman School Strategist and helping women?
I've had joyful times in my life and extremely painful times. With abuse and assault in my background, I've lived in emotional and physical pain for many, many years – anxiety was my near constant companion. I would try time and again to choose differently, try harder or toughen up in life, yet the more I began to really study myself, the more I realized I was living in patterns. No matter what country I lived in, what work I invested in, what friendships were around me or what relationships I engaged in, there were things (scripts) I was thinking and doing which were not serving me well. I became increasingly aware of these patterns as I'd watch the bottom fall out in my life over and over – I felt truly helpless to control my life and this realization eventually led me to despair at 25 years old. God intervened powerfully in my life and I've been dedicated to being a student, a daughter and a truth speaker ever since! Women at peace with themselves and living into their best, true self have such a beautiful power to elevate the world around them and this is what inspires my work with The Woman School.
Why do you believe in this work?
As humans we are more than just intellectual beings, it is critical that we become integrated and live in alignment with our greater purpose. This is what allows us to grow personally, experience true interior freedom and, as women, to shine our light for the world to see. As women we can literally change the world, and learning how to approach our wonderful gift of femininity will bring joy and massive transformation to ourselves, our homes, our relationships, our friendships, our classrooms, our colleagues – to each person we encounter daily. This is why I choose to invest and work with women through the ABW MasterClass. I can't wait to journey with you!
What are your Woman School clients saying? Or if you don't have clients yet, What are the Woman School clients saying?
There is a hunger in women's hearts to be allowed to be real, authentic women. The pain we silently carry is hardening or overwhelming our hearts and we are ready for a fully integrated, experiential, joyful rekindling of our true nature! Yes, the 6 month journey of the MasterClass is challenging, but like all growth, change takes both time and effort. The results speak for themselves. If you are ready to live intentionally in joy, freedom and light, then the MasterClass is for you!
Learn more about the foundational program at the Woman School
THE WOMAN SCHOOL IS REVOLUTIONARY. THIS IS GOING TO CHANGE THE WORLD!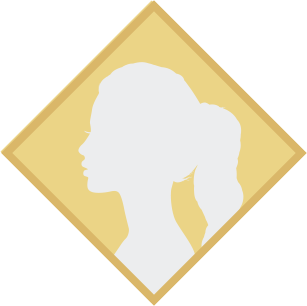 I have had anxiety for years jumping from one therapy to another but after one month into the program, I can see the radical transformation in my life already. I learned so much in the first month of training than I did in the last several years. I feel like we have been so deprived of practical skills that makes our life harder than it should. This masterclass is truly an answered prayer.
WELCOME TO THE WOMAN SCHOOL
GET FREE PRACTICAL MINDSET AND SKILL SET
WEEKLY STRATEGIES THAT WILL GUIDE YOU TO LIVE
BY DESIGN AND NOT BY DEFAULT.
SIGN UP FOR THE WOMAN SCHOOL WEEKLY GUIDE.