ABW STRATEGIST, The Woman School
Theresa is a wife, mom of three, and has always had a passion for helping women. She's been serving women for 7 years through nutrition coaching and believes that women should feel good in their body so they can perform better in all areas of their life.
Helping women to feel good and see how capable they are is something she values beyond measure. Aside from being a busy twin mom, a coach and a strategist, Theresa loves to spend her free time lifting weights and listening to some good personal development podcasts. Becoming a strategist has allowed her to expand into a more wholesome and holistic role as a coach and mentor.
HOW HAS THE ABW MASTERCLASS BENEFITED YOU?
Just days before starting the Masterclass I was feeling so unfulfilled in what I was doing everyday. I had no motivation and was downright depleted. I went from hiding in my room, crying about not knowing my purpose, to filled with this newfound energy and fulfillment with where I am going. When I completed lesson one of the masterclass, I already felt the shift of energy and excitement. I was truly in shock with how quick things were turning around for me. There is no program that even comes close to this one. I've made so many attempts to improve myself so I've had my fair share of various programs but the ABW Masterclass gave me what I didn't even know I needed. It shed light on what I was lacking and exactly what I needed to do to get from point A to point Z. I've never felt so confident about a program's ability to seriously transform my life. This is the program I've been dreaming of for years, and it feels crazy to me that I'm living this reality.
HOW HAS THE ABW MASTERCLASS BENEFITED YOU?
ABW MasterClass benefitted me in a whole new way. Starting from recognizing and giving me the permission to dream and be unlimited. I am feeling the freedom of being myself taking out the weight and pressure of external factors which is mostly the source of anxiety, confusion, depression and the feeling of being stuck.
What's the best part about being a Woman School Strategist and helping women?
The best part is being able to continuously improve myself while leading the way for other women to do the same. It's truly a dream job to commit your life to helping women discover wholeness and purpose. I know how it feels to be experiencing burnout, overwhelm and unfulfillment in my life so it's incredible that I now have the opportunity to guide women to more freedom and fulfilment. 
What's the best part about being a Woman School Strategist and helping women?
The best part about being a Woman School Strategist and helping women is it gives me the sense of fulfillment which is irreplaceable with material things that money cannot buy. It motivates me to strive harder, it inspires me and bringing out the best in my life. This gives me the feeling of fulfillment knowing that I could help women strategize and give hope on the moments when they feel so low. We have the obligation to change the culture of the women.
Why do you believe in this work?
I believe in this work because of the instantaneous shift and enlightenment I've experienced from completing just one lesson. It's wholesome and legitimate content and it is presented in a beautiful and practical way to get you moving into action.
Why do you believe in this work?
I believe because only on the Lesson 4 of the ABW Course I get so pumped-up and excited to wake up each every morning about the possibilities in my life and my God-given potential. I am looking forward in the mornings and I no longer feel overwhelmed, stuck, and wasting my time. I cannot imagine what more lessons I will learn and how my life will transform after I finish the lesson 22, the rest of the course.
Learn more about the foundational program at the Woman School
THE WOMAN SCHOOL IS REVOLUTIONARY. THIS IS GOING TO CHANGE THE WORLD!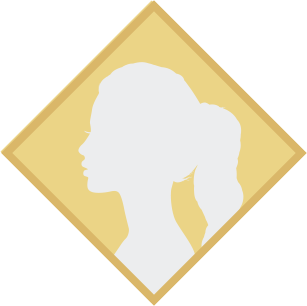 I have had anxiety for years jumping from one therapy to another but after one month into the program, I can see the radical transformation in my life already. I learned so much in the first month of training than I did in the last several years. I feel like we have been so deprived of practical skills that makes our life harder than it should. This masterclass is truly an answered prayer.
WELCOME TO THE WOMAN SCHOOL
GET FREE PRACTICAL MINDSET AND SKILL SET
WEEKLY STRATEGIES THAT WILL GUIDE YOU TO LIVE
BY DESIGN AND NOT BY DEFAULT.
SIGN UP FOR THE WOMAN SCHOOL WEEKLY GUIDE.