ABW STRATEGIST, The Woman School
Olivia Stear left the corporate world of advertising in San Francisco to follow her heart and become a missionary in Alabama. 20 years in, she stops at nothing to fight for a women's mission and self worth. 
She spent 15 years in non profit coaching, mentoring, guiding and serving women in the areas of mission, faith, family and healing. Her roles include, Director, Manager and Researcher. Her greatest accomplishment is her marriage of 13 years that has scaled the heights against all odds. Her passion and mission is to see you free to make your greatest contribution from the deepest part of your heart. She believes The Woman School is the greatest tool for helping women. The transformation and results she sees in every arena of her life is due to working through the Masterclass! She sees an army of women helping women turn their dreams into reality one woman at a time! 
HOW HAS THE ABW MASTERCLASS BENEFITED YOU?
The ABW Woman School transformed my life in many arenas. First, due to mindset training and rewiring my self image I lost 20 lbs in 2 months. My physical health improves every day. Mentally I am sharper, focused and know how to use the great muscle that is my mind. Years of hurt turned into healing in a deep and meaningful way. I know the purpose of my emotions and how to use them to benefit myself and others. Although 2020 was a time of great anxiety and depression for our world, it was the best year for me because I spent that time focused on improving my mindset. Anxiety and depression are no longer in my vocabulary or reality. My children are using these tools and my parenting improves daily. My husband is thriving and excited to join the Man School simply by witnessing the transformation he has seen. This is only a fraction of the overall benefit I have received.
What's the best part about being a Woman School Strategist and helping women?
Seeing women, discover their own potential is by far the best part of being a Woman School strategist! The next best part is turning that potential into transformation. Witnessing real results in their every day life is powerful!
Why do you believe in this work?
I believe in this work because I know what it is to live in isolation and quiet desperation. There are women with great potential that sit unnoticed, unheard, unchallenged. They are great women that have much to give and are waiting to be tapped. I believe the Woman School taps that greatness and brings it into the light in a way nothing else does. I just want to be a part of it!
Learn more about the foundational program at the Woman School
THE WOMAN SCHOOL IS REVOLUTIONARY. THIS IS GOING TO CHANGE THE WORLD!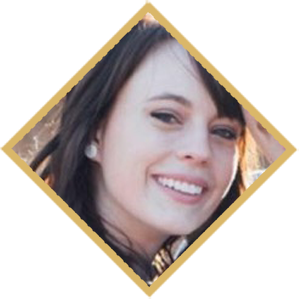 "I love The Woman School because it doesn't just encourage you to live a great life; instead, you are given a "how-to" guide and skill set training. These skills have positively impacted all of the areas of my life from my career to my marriage to my transition into motherhood. I'm so glad I made this investment in myself."
"I have always wanted a vision for my life, something that I was convicted of. Angela was already an incredible friend and confidant when I began this Masterclass. As we have continued with our Masterclass group, I see to an even greater degree that Angela is living in a powerful way. With Angela's mentorship and witness, I am beginning to experience courage in dreaming once again and I have hope that the vision for my life is taking shape. I am beyond grateful."
WELCOME TO THE WOMAN SCHOOL
GET FREE PRACTICAL MINDSET AND SKILL SET
WEEKLY STRATEGIES THAT WILL GUIDE YOU TO LIVE
BY DESIGN AND NOT BY DEFAULT.
SIGN UP FOR THE WOMAN SCHOOL WEEKLY GUIDE.