ABW STRATEGIST, The Woman School
Mary is a wife, a mother of 6 children, and a Registered Nurse that has worked in women's health the majority of her career. Up until recently, Mary has been a post partum nurse for over 10 years.
Taking care of mothers and infants immediately after having their baby. Her love for nursing encompases women's health. She has educated and aided women in their first days as a new mom in an era where this skill is lacking. Through the formation of the Woman's School, Mary feels that there is finally an educational piece that can help new moms, as well as every woman. 
For the mental health of our generation of all women is becoming more and more depleted. As January states, we have to give from a full cup. Through the woman's school, Mary is excited to help all women in their different stages of their lives, fill their cup, become whole, dream again. There is so much to be done!!!!
HOW HAS THE ABW MASTERCLASS BENEFITED YOU?
The ABW is giving me the tool set to feel whole again. I was on the hamster wheel for so long as a depleted mother. I can feel the warm sun again peaking through, I am dreaming! But not only am I dreaming, I am taking January's blue-print and the tools needed, and I am building those dreams.
What's the best part about being a Woman School Strategist and helping women?
As a nurse in Women's Health for over 10 years, I know the need for this class. Not only for myself but for all women. I love seeing the growth, the accountability it creates, and a woman's light again.
Why do you believe in this work?
I believe in this work, because I know the need and that it works. We are all on this journey so very depleted, but as January says it's not supposed to be that way. We are not supposed to be in crisis mode. As you progress in the course you can feel the weight being lifted off your shoulders. Proof in the Pudding 🙂
What are your Woman School clients saying?
The women I have talked with can all relate to this need, to this mission. They all feel so tired, so depleted. They want more, they have goals, and needs, but have no way to get there, no skill set. Women cannot get enough of this!!! January is a Blessing and her mission is clear!
Learn more about the foundational program at the Woman School
THE WOMAN SCHOOL IS REVOLUTIONARY. THIS IS GOING TO CHANGE THE WORLD!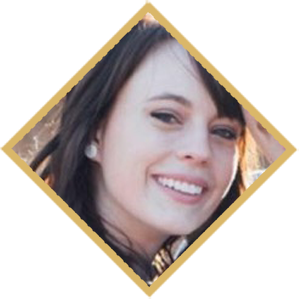 "I love The Woman School because it doesn't just encourage you to live a great life; instead, you are given a "how-to" guide and skill set training. These skills have positively impacted all of the areas of my life from my career to my marriage to my transition into motherhood. I'm so glad I made this investment in myself."
"I have always wanted a vision for my life, something that I was convicted of. Angela was already an incredible friend and confidant when I began this Masterclass. As we have continued with our Masterclass group, I see to an even greater degree that Angela is living in a powerful way. With Angela's mentorship and witness, I am beginning to experience courage in dreaming once again and I have hope that the vision for my life is taking shape. I am beyond grateful."
WELCOME TO THE WOMAN SCHOOL
GET FREE PRACTICAL MINDSET AND SKILL SET
WEEKLY STRATEGIES THAT WILL GUIDE YOU TO LIVE
BY DESIGN AND NOT BY DEFAULT.
SIGN UP FOR THE WOMAN SCHOOL WEEKLY GUIDE.