ABW STRATEGIST, The Woman School
Marcie Minchow is an Occupational Therapist and single mother with a background in psychology, neuroscience, and occupational therapy. She has owned a private business serving children with special needs. In college and graduate school, she served women through 1:1 mentorship, group models, and leading mission trips for women both in and out of the States.
She has mentored young women both in academia and athletically. She has a love for running, nature, and helping people find their mission and purpose. She utilizes emotional regulation strategies, brain balance, sensory integration, attachment theory, spiritual practices, and coaching models to heal, inspire and serve women. Her passion is serving single mothers and building a culture of life through advocating and service.
HOW HAS THE ABW MASTERCLASS BENEFITED YOU?
The ABW masterclass gave me a whole new vision for my life. The class allowed me to dream and design the life I wanted. It unleashed the true me. The "me" that needed permission to feel, live life on purpose, and dream big. I have never felt more fully alive! The masterclass truly gave me my life back. I know my value and my worth now, and because of that, I live and love from a place of abundance.
What's the best part about being a Woman School Strategist and helping women?
The best part is helping women uncover their gifts and true potential. I truly love having a front row seat to their transformation! I love being a guide and helping them grow, heal, and inspire the world around them. There is nothing more rewarding than helping women learn to love themselves, set new standards for their lives, and encounter more joy from the new life they create.
Why do you believe in this work?
I believe in this work because it truly speaks to the heart of every woman. It gives women permission to say "I matter" and "I deserve to have a beautiful life". It truly heals the heart, body, and soul of every woman. I believe it will change the entire platform of the culture by empowering women and teaching them the mind set and skill set to achieve their dreams!
What are the Woman School clients saying?
"We were all put here to do something. The Woman School helped me discover what that was, and go after it!"

"I can now live out my dreams and also be the mother I have always wanted!"

"I went from feeling stuck and hopeless to being transformed into the woman I was called to be" "The Woman School taught me the skills I was lacking. Without the Woman School, I don't know where I would be"

skills to manage my mind, and it transformed me and my entire family"


Learn more about the foundational program at the Woman School
THE WOMAN SCHOOL IS REVOLUTIONARY. THIS IS GOING TO CHANGE THE WORLD!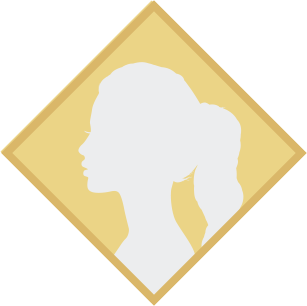 I have had anxiety for years jumping from one therapy to another but after one month into the program, I can see the radical transformation in my life already. I learned so much in the first month of training than I did in the last several years. I feel like we have been so deprived of practical skills that makes our life harder than it should. This masterclass is truly an answered prayer.
WELCOME TO THE WOMAN SCHOOL
GET FREE PRACTICAL MINDSET AND SKILL SET
WEEKLY STRATEGIES THAT WILL GUIDE YOU TO LIVE
BY DESIGN AND NOT BY DEFAULT.
SIGN UP FOR THE WOMAN SCHOOL WEEKLY GUIDE.