ABW STRATEGIST, The Woman School
Madeleine is from Sydney, Australia. She has a double degree in Arts
(Theology & History) and Secondary Education. She lived in Philadelphia for
one year as a missionary speaking to High School Students about the Pro-
Life and Chastity message. 
Madeleine has taught at a High School for girls for
6 years. In 2017 Madeleine and her husband co-founded Fire Up Ministries
and love working on that together.
Madeleine has spoken to thousands of people in Australia as well as globally
about the Theology of the Body, with a keen focus on Authentic Femininity
and helping women to discover and embrace their God-given worth!
Madeleine loves to travel to new places, read, bake, and spend time with her
family. Her greatest achievement to date is being a wife to her husband
Simon and mother to her beautiful children.
HOW HAS THE ABW MASTERCLASS BENEFITED YOU?
The ABW Masterclass has literally changed my life! It has given me the
confidence and the skills to make the necessary changes so that I can
achieve my dreams and live each day with meaning and purpose.
What's the best part about being a Woman School Strategist and helping women?
After experiencing the impact The Woman School has had on my own life, I am so keen to share this with other women. I love journeying with women and helping them discover their dignity and worth. Being a Woman School Strategist is such a gift because I get a front row seat in seeing women transform into who they are called to be.
Why do you believe in this work?
I believe in this work because I have seen (and experienced) how much women can battle with issues of self worth and how insecurities can hold one back from living the life they have dreamed of and making their contribution in the world. I have found the ABW Masterclass to be so helpful in helping me achieve the freedom to be me.
Learn more about the foundational program at the Woman School
THE WOMAN SCHOOL IS REVOLUTIONARY. THIS IS GOING TO CHANGE THE WORLD!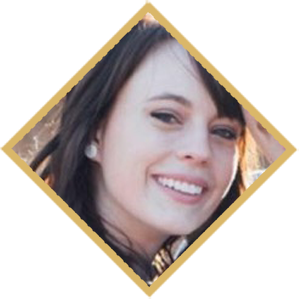 "I love The Woman School because it doesn't just encourage you to live a great life; instead, you are given a "how-to" guide and skill set training. These skills have positively impacted all of the areas of my life from my career to my marriage to my transition into motherhood. I'm so glad I made this investment in myself."
"I have always wanted a vision for my life, something that I was convicted of. Angela was already an incredible friend and confidant when I began this Masterclass. As we have continued with our Masterclass group, I see to an even greater degree that Angela is living in a powerful way. With Angela's mentorship and witness, I am beginning to experience courage in dreaming once again and I have hope that the vision for my life is taking shape. I am beyond grateful."
WELCOME TO THE WOMAN SCHOOL
GET FREE PRACTICAL MINDSET AND SKILL SET
WEEKLY STRATEGIES THAT WILL GUIDE YOU TO LIVE
BY DESIGN AND NOT BY DEFAULT.
SIGN UP FOR THE WOMAN SCHOOL WEEKLY GUIDE.