ABW STRATEGIST, The Woman School
Kiki Rocha is a daughter of God and an overcomer who finds joy in living fully alive!
She is a survivor of abortion, sexual abuse, divorce and a single parent home. Her life experiences planted in her a radical desire to speak life into the heart of woman and help her grow in resilience. She has invested her life in studying Kinesiology, working as a personal trainer, working at a pregnancy resource center, as a Maggie's Place missionary and as a missionary speaker with The Culture Project International. 
Having been a pro-life missionary for 3 years, she acquired formation that enriched her lens to the human person, to being female, and to life. This woman is convicted in being a Strategist with The Woman School because she believes the level of civilization is equal to the level of its women. You can be a sister with her on instagram @KikiiiTheBrave
HOW HAS THE ABW MASTERCLASS BENEFITED YOU?
I am ever grateful for the foundation the ABW MasterClass has given me. I have been able to break through trauma blocks, create and own a time to heal and restore, crystallize my dream and share God's glory through a gift of self from a place of great abundance! Most of all, it has given me immense joy to know that I can be a co-creator in living a life of integration.
What's the best part about being a Woman School Strategist and helping women?
Watching women become more authentically human by owning their womanhood! What a privilege it is to be there for the moments in which they see their light; when they no longer compromise their God-given mission. This is a revolution!
Why do you believe in this work?
Eternity is forever. This life is what we have to contribute to others and live out why we were created. More specifically, women are at the heart of culture and civilization is equal to the level of it's women. We need to engage women in their human formation! The time is now. 
What are your Woman School clients saying?
The woman school has inspired me to be radical in my journey to wholeness!- Carolina Lopez . This has been all that my heart has been yearning for. I no longer have to live as parts, but instead an integrated woman
Learn more about the foundational program at the Woman School
THE WOMAN SCHOOL IS REVOLUTIONARY. THIS IS GOING TO CHANGE THE WORLD!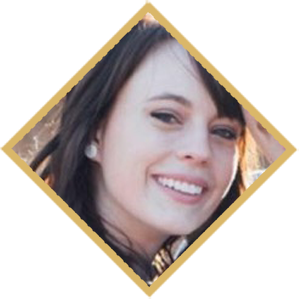 "I love The Woman School because it doesn't just encourage you to live a great life; instead, you are given a "how-to" guide and skill set training. These skills have positively impacted all of the areas of my life from my career to my marriage to my transition into motherhood. I'm so glad I made this investment in myself."
"I have always wanted a vision for my life, something that I was convicted of. Angela was already an incredible friend and confidant when I began this Masterclass. As we have continued with our Masterclass group, I see to an even greater degree that Angela is living in a powerful way. With Angela's mentorship and witness, I am beginning to experience courage in dreaming once again and I have hope that the vision for my life is taking shape. I am beyond grateful."
WELCOME TO THE WOMAN SCHOOL
GET FREE PRACTICAL MINDSET AND SKILL SET
WEEKLY STRATEGIES THAT WILL GUIDE YOU TO LIVE
BY DESIGN AND NOT BY DEFAULT.
SIGN UP FOR THE WOMAN SCHOOL WEEKLY GUIDE.