ABW STRATEGIST, The Woman School
Diane Perez is a woman who has a desire to help women to find freedom and joy in their lives, to find true wholeness. She has been blessed to mentor all ages of women and feels called to assist women who desire to experience joy throughout every day.
During her 15 year career as a missionary and respected business professional, she experienced a mental health crisis that led her to ask the question, "What are the truly vital ingredients to human flourishing?" This launched her into a passionate study of cultural ecosystems and the necessary conditions for human thriving. Angela believes that as a woman pursues wholeness in the different arenas of her life she will become a pillar on which others can lean upon to become whole.
A devoted student of January & Ryan Donovan for nine years she is passionate to share the same hope she has been given through their model and example, with others, through The Woman School. She has since become a Strategist, thought-leader and highly sought after speaker for her vulnerable, heartfelt message on sustainable living in the heart of the Father and the new mindsets & skillsets we must develop in order to thrive in our ever changing world.
Angela and her husband Bill have left city life and have settled in an orchard garden in Montana on Flathead Lake near Glacier National Park. They are the Co-Founders of New Eden Strategies and have one daughter.
HOW HAS THE ABW MASTERCLASS BENEFITED YOU?
The ABW MasterClass has benefitted me immensely to help me to find joy. It has helped me to better discern my choices to make better choices that support the family.
What's the best part about being a Woman School Strategist and helping women?
What's the best part about being a Woman School Strategist and helping women? They no longer have to live in darkness. We are able to help women to be whole again and filled with joy and happiness. We don't have to hide behind masks that suffocate us.
Why do you believe in this work?
I believe in this work because it has helped me come out of darkness and be able to breath in the Lord's Goodness.
WHAT ARE YOUR WOMAN SCHOOL CLIENTS SAYING? OR IF YOU DON'T HAVE CLIENTS YET, WHAT ARE THE WOMAN SCHOOL CLIENTS SAYING?
They are empowered to be the woman they always wanted to be and are being called, too. The joy they exhume is lighting up the world.
Learn more about the foundational program at the Woman School
THE WOMAN SCHOOL IS REVOLUTIONARY. THIS IS GOING TO CHANGE THE WORLD!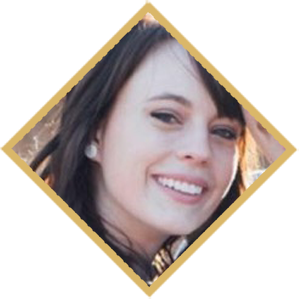 "I love The Woman School because it doesn't just encourage you to live a great life; instead, you are given a "how-to" guide and skill set training. These skills have positively impacted all of the areas of my life from my career to my marriage to my transition into motherhood. I'm so glad I made this investment in myself."
"I have always wanted a vision for my life, something that I was convicted of. Angela was already an incredible friend and confidant when I began this Masterclass. As we have continued with our Masterclass group, I see to an even greater degree that Angela is living in a powerful way. With Angela's mentorship and witness, I am beginning to experience courage in dreaming once again and I have hope that the vision for my life is taking shape. I am beyond grateful."
WELCOME TO THE WOMAN SCHOOL
GET FREE PRACTICAL MINDSET AND SKILL SET
WEEKLY STRATEGIES THAT WILL GUIDE YOU TO LIVE
BY DESIGN AND NOT BY DEFAULT.
SIGN UP FOR THE WOMAN SCHOOL WEEKLY GUIDE.