ABW STRATEGIST, The Woman School
Dana Lashley is a wife, mother, and entrepreneur who loves to help and serve others. The favorite part of any job she has ever had is when she has enough experience to help teach and guide new employees.
She has homeschooled her youngest daughter for 9 years, and loves watching her growth and developing new skills. Dana is very excited to become a strategist with the Woman School so that she can help guide other women through the transformation that she has discovered for herself.
HOW HAS THE ABW MASTERCLASS BENEFITED YOU?
When I started at the Woman School, I had low self-confidence, a poor self-image, was battling anxiety, and felt resentful and bitter towards my husband. After completing the program, I am much more confident, I know my worth, am no longer anxious (because I now have the tools to rewire and adjust my mindset), and as I now have the confidence and communication skills to speak up and hold my husband accountable, I am no longer resentful and bitter towards him.
What's the best part about being a Woman School Strategist and helping women?
The best part of being a Woman School strategist is having the opportunity to help other women discover their worth, teach them the tools to fight feelings of anxiety and overwhelm, and to be able to witness their transformation!
Why do you believe in this work?
I believe in this work because I've seen the transformation in myself and the amazing transformation of my strategist, Courtney! Woman School clients are saying how valuable this school is, and how much it is transforming the culture of women.
What are your Woman School clients saying?
Woman School clients are saying how valuable this school is, and how much it is transforming the culture of women.
Learn more about the foundational program at the Woman School
Courtney Leong's Exit Interview with Dana Lashley
THE WOMAN SCHOOL IS REVOLUTIONARY. THIS IS GOING TO CHANGE THE WORLD!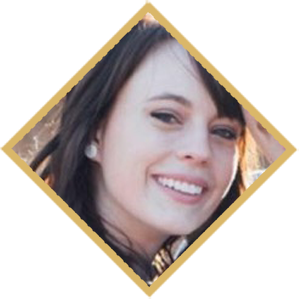 "I love The Woman School because it doesn't just encourage you to live a great life; instead, you are given a "how-to" guide and skill set training. These skills have positively impacted all of the areas of my life from my career to my marriage to my transition into motherhood. I'm so glad I made this investment in myself."
"I have always wanted a vision for my life, something that I was convicted of. Angela was already an incredible friend and confidant when I began this Masterclass. As we have continued with our Masterclass group, I see to an even greater degree that Angela is living in a powerful way. With Angela's mentorship and witness, I am beginning to experience courage in dreaming once again and I have hope that the vision for my life is taking shape. I am beyond grateful."
WELCOME TO THE WOMAN SCHOOL
GET FREE PRACTICAL MINDSET AND SKILL SET
WEEKLY STRATEGIES THAT WILL GUIDE YOU TO LIVE
BY DESIGN AND NOT BY DEFAULT.
SIGN UP FOR THE WOMAN SCHOOL WEEKLY GUIDE.