ABW STRATEGIST, The Woman School
She has six daughters and one son, all of whom she has homeschooled. Chris studied Dance for 12 years ( and still loves it); was active in the Youth Mission for the Immaculata; majored in Philosophy at Thomas More College, where she met her husband, Philip, and worked as a Resident Assistant; waitressed and bartended through college; and then managed restaurants and nannied until she became a Mommy. The oldest of four children, Chris's mom passed away when she was 22, and she left the wild beauty of Michigan for sunny Florida and began married life.
She taught in her own high school briefly after college, has led catechetical studies for women, and taught classes to homeschool students. She has also been part of leadership for several homeschool groups. She continues to serve as a children's catechist in her parish. Love of God is central to her life, and she draws on the examples of many dynamic women of faith. She believes that the Creator has an unique dream for each of us and we must learn to lean into Him and listen, then strike out boldly in trust, knowing He never leaves us. As a mom to girls, Chris came to The Woman School hoping to find answers to the mixed messages that society sends to women regarding their role and potential, and she found so much more. She recognizes now that the confusion stems in part from failure to equip women mentally, emotionally, spiritually and practically to make discerned decisions for every phase of their life journey. As she continues to heal her own wounds and care for her daughters, she hopes to minister to as many other beautiful women and girls as God may send her way.
HOW HAS THE ABW MASTERCLASS BENEFITED YOU?
I honestly came to the Class expecting to learn more clearly what role women should take in in the family, marriage and society, and am so relieved that it did not do that. Instead, ABWMC gave me the tools to become a more skilled, confident, and positive woman, and filled in the blanks of my humanity in a way I didn't even know I needed. I've wondered for so long how some people were able, just so much more able than I to navigate through this "hard" life and still accomplish so much good despite their challenges. I recognize the hand of God in this, pointing me towards His next gift to me. I will never go back to my former ways of thinking, although it is still a constant labor of joy and learning. The Class has helped me work on Thought Management, and dug out several limiting beliefs about myself and others that were holding me back from good relationships with everyone, including God and myself. My heart has been reopened to dreaming of what really could be rather than what I assumed was inevitable.
HOW HAS THE ABW MASTERCLASS BENEFITED YOU?
It taught me to integrate my life. Shown me that God is a God of integration, that the trees and the rain and the sun and the stars and the sand and the waves all work together, just as all my dreams and ideas for the world do. It's taught me how to love ME, tangibly, through the basics of routines, schedules, and through the encouragement and accountability of the women I am walking with. It's given me the grace of NEVER feeling burnt out! WHAT?! CRAZY RIGHT?!
What's the best part about being a Woman School Strategist and helping women?
As a Strategist I am part of a community of generous women who collaborate in growth, education and service, and work together to renew the lives of a blossoming community of women, who will in turn share what they have harvested with others.
WHAT'S THE BEST PART ABOUT BEING A WOMAN SCHOOL STRATEGIST AND HELPING WOMEN?​
The best part is being able to ENCOURAGE other women who are brave enough to take steps to grow and become the best THEM they can be! I love to journey with other women.
Why do you believe in this work?
The paradigm upon which The Woman School is built focuses on Wholeness; not just the spiritual, not just the mental/emotional, not only the physical or financial, but the whole person is addressed. Rather than a collection of great ideas, the program reeducates the mind and habits of the woman, taking her out of the way of being she is accustomed to and giving her concrete activities and goals to work through. She learns a new language for the journey, and she, most importantly, is not alone. It is not just a book and a computer, but a caring strategist who coaches and encourages her through the program and beyond, inspiring a lifetime of continued change and wholeness. Truly, one on one help sets it apart.
Why do you believe in this work?
Because every single person's dream matters. Whether it's a dream of being happy, of finding a man you want to be partners for life with, a dream of accomplishing something.

For me, I was tired of feeling burnt out every six months after chasing after all my personal and professional dreams and then needing to take a 6 month sabbatical after that. I wanted to be whole and I wanted to always feel whole, not like I was barely making it.

I believe in this work because it TEACHES YOU HOW TO BE A WOMAN WHO LIVES OUT OF A PLACE OF PASSION AND ABUNDANCE. IT TEACHES YOU YOUR WORTH AND HOW TO LOVE YOURSELF SO YOU NEVER BURN OUT. ITS AMAZING.
Learn more about the foundational program at the Woman School
THE WOMAN SCHOOL IS REVOLUTIONARY. THIS IS GOING TO CHANGE THE WORLD!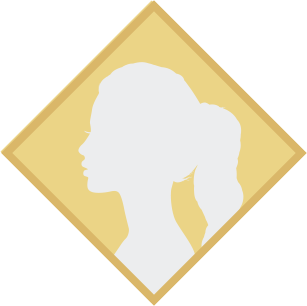 The information and inspiration that January has provided would costs hundreds of dollars in counseling fees and major time/travel to those sessions. I wish I had these courses as a younger woman and young mother, but I can begin anywhere along the path 🙂 Thank you for gifting us with this knowledge and practical life skills.
WELCOME TO THE WOMAN SCHOOL
GET FREE PRACTICAL MINDSET AND SKILL SET
WEEKLY STRATEGIES THAT WILL GUIDE YOU TO LIVE
BY DESIGN AND NOT BY DEFAULT.
SIGN UP FOR THE WOMAN SCHOOL WEEKLY GUIDE.