HOW TO
TEACH
YOUR CHILD
EMOTIONAL
COMMAND
YOUR CHILD IS NOT DESIGNED TO BE ON A ROLLER COASTER OF EMOTIONS.
SHE WAS CREATED WITH A DIVINE AND UNIQUE PURPOSE ONLY SHE CAN FULFILL.
YOUR DUTY AS A MOTHER IS TO HELP HER GIVE BIRTH TO THAT GOD GIVEN MISSION.
How To Teach Your Child Emotional Command
You need to teach her how to DREAM.
You need to help her develop her SELF IMAGE.
You need to give her a comprehensive guide to MANAGE HER MIND, EMOTION, BODY AND SPIRIT.
You need to give her practical tools to COMMUNICATE BOUNDARIES and HOLD HERSELF & the people around her ACCOUNTABLE.
You need to help her discover a life of GENEROSITY through a life of GROWTH and RECEPTIVITY.
You need to help her become more INTENTIONAL in the many roles she plays in society and teach her to LEAD with courage and Peace.
You need to HELP HER DISCOVER her God-given mission and CONTRIBUTION.
You need to REVEAL to her OBJECTIVE VALUE so she does not become subject to the negative opinions that surround her.
You need to GIVE HER SCRIPTS on how to commit to her word and HONOR her promises to herself because CONFIDENCE comes from COMPETENCE.
You need to LEAD HER because she needs you to be her guide.
It is not what you tell them, but how you show up for them that helps shape the quality of their future.
THE ART OF
BEING A WOMAN
MASTERCLASS


IS YOUR COMPREHENSIVE,
SYSTEMATIC GUIDE on HOW to be a Woman in context of today's culture.
January's vision is to rebuild culture, one woman's worth at a time by healing women through Wholeness.
This Masterclass has been responsible for reshaping Mother and Child relationships.
There is nothing in any industry that teaches you to train your child in an integrated and simple way. Mothers are raving about how their life at home is never the same again.


THIS IS A MISSION FOR ALL MOTHERS


Let the depletion crisis end with us, let's give our next generation the tools for TRUE FREEDOM.
THE WOMAN SCHOOL IS REVOLUTIONARY. THIS IS GOING TO CHANGE THE WORLD!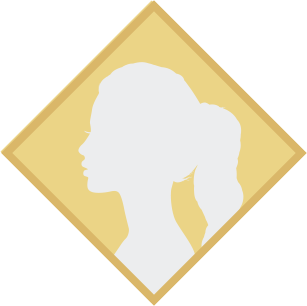 I have had anxiety for years jumping from one therapy to another but after one month into the program, I can see the radical transformation in my life already. I learned so much in the first month of training than I did in the last several years. I feel like we have been so deprived of practical skills that makes our life harder than it should. This masterclass is truly an answered prayer.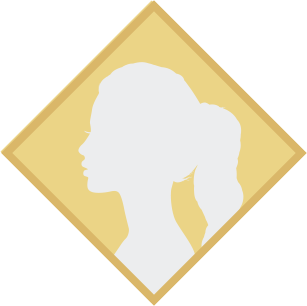 The Woman School has been the most life-changing thing I have ever done in my life. As a mother of six children and owning my own business, I was always exhausted from trying to keep everything going well, never making any time for myself. As I have taken the ART OF BEING A WOMAN Masterclass, I have learned and implemented so many practical skills that have literally CHANGED our entire family life and marriage. As the mother, we are the heart of the home, and everyone else's demeanor and life spirals off of us. Through this class, I have learned that it's not selfish of me to receive, but rather it's selfish to not make time for my own growth, because we cannot give when we are empty. There are so many fruits that have come from this amazing gift, but the one that stands out most to me is so simple. My husband, Will, has said he has never felt so deeply loved, a depth we never knew existed. My children have echoed the same sentiment, and though we had what I would have called a happy home before, the skills we are utilizing have taken our home to a whole new level of peace and joy. I can't thank Ryan and January Donovan enough for saying YES to our Lord in His call for them as their work is changing lives in a BIG WAY!