Amy started First Coast FertilityCare in northeast Florida. She has been empowering women for the last 15 years to understand their body and fertility and the beautiful way God designed it. She has helped hundreds of women to heal from infertility, chronic miscarriage, PMS and heavy painful cycles in a natural holistic way.
She began her journey after experiencing the devastating loss of 3 babies through miscarriage. She went on to have 8 beautiful healthy children. 
For years she taught and spoke about health and wellness and realized that helping women to get out of the spiral of depression and anxiety was essential for good health, but realized you could eat all the healthy food and exercise all day, but that if you don't change your mindset you cannot heal completely. When she discovered The Woman School she knew this was this missing component to helping her clients achieve wholeness. 
Her main passion is her faith in Jesus Christ, her husband and 8 beautiful children. She enjoys anything water related as she and her husband both met while lifeguarding in Florida. She is also a past Swimmer and Swim team Coach. She enjoys Kayaking, water skiing, going to the beach, camping, reading, working out, and traveling with her family.
HOW HAS THE ABW MASTERCLASS BENEFITED YOU?
As a busy mom this class has allowed me to slow down and take a look at all the arenas in my life and focus on working towards true wholeness in practical easy day to day steps.
What's the best part about being a Woman School Strategist and helping women?
Seeing the growth of women, that I have coached is incredibly rewarding. I literally get chills and happy tears when they share how they have finally learned a way to achieve a happy fulfilling life. 
Why do you believe in this work?
Women today have so many pressures on them. We think we have to be the perfect mom, wife, daughter etc. We think we need to look perfect, have the cleanest house and perform higher than anyone at work or school. This school teaches that perfection does not exist. We must continue to grow towards wholeness instead. Where we learn to be the woman God created us to be. This has not been offered anywhere else before. It is the journey every woman needs to take to start living a life of abundance instead of depletion.
Learn more about the foundational program at the Woman School
THE WOMAN SCHOOL IS REVOLUTIONARY. THIS IS GOING TO CHANGE THE WORLD!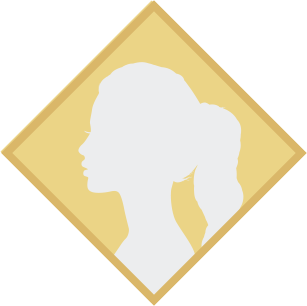 Thank you so much for leading the Masters Class, Angela...

I cannot even tell you how much I needed it and how rejuvenating it's been. I'm really enjoying it.
I have always wanted a vision for my life, something that I was convicted of. Angela was already an incredible friend and confidant when I began this Masterclass. As we have continued with our Masterclass group, I see to an even greater degree that Angela is living in a powerful way. With Angela's mentorship and witness, I am beginning to experience courage in dreaming once again and I have hope that the vision for my life is taking shape. I am beyond grateful.
WELCOME TO THE WOMAN SCHOOL
GET FREE PRACTICAL MINDSET AND SKILL SET
WEEKLY STRATEGIES THAT WILL GUIDE YOU TO LIVE
BY DESIGN AND NOT BY DEFAULT.
SIGN UP FOR THE WOMAN SCHOOL WEEKLY GUIDE.