The Woman School - A Practical Guide to Wholeness
To Rebuild Culture one woman's worth at a time beginning with our own.
Wholeness. To help women design a generous life of meaning and contribution.
To train women to expand their mindset and teach them to cultivate life long skills.
To help women systematically integrate every part of their life, every part of them matters.
That women will become a light in the darkened heart of humanity and will design beautiful life that brings peace, joy, and freedom.

WHAT IS THE
WOMAN SCHOOL?
An online school dedicated to equipping women with practical skills to design a life of
meaning and contribution; a life that is whole.

The woman school is designed as the "HOW TO SCHOOL FOR WOMEN."

Our trainings are comprehensive, systematic and practical. There is nothing like it.

Success as we define it, is wholeness.

When a woman is whole she can give from a place of abundance, not depletion.

When a woman is whole, she inspires the world to be better.
Identify which part of the "Arena" is holding you back from
becoming whole.
YOU WILL ALSO GET OUR "WHOLENESS STRATEGY PLAN
HOW TO BE A WOMAN
FREE SERIES
Learn to Live by Design, not by Default
WHAT DOES THE WOMAN SCHOOL OFFER?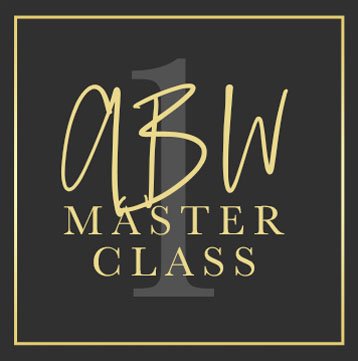 A comprehensive, systematic and practical guide to wholeness so you can live life by design.
Become a guide to women. Learn how to build a business rebuilding women's worth while building your wealth.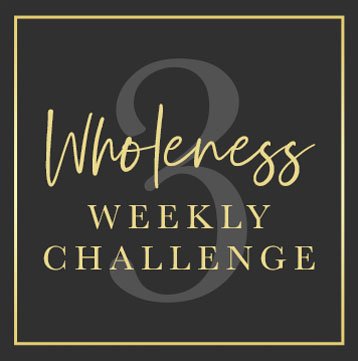 You can't change your past, but you can change how you decide to live your future.
there is nothing like this anywhere
this is the class every woman needs
Learn More About Our Other Programs
Learn more about the foundational program at the Woman School
WHY IS THE WOMAN SCHOOL IMPORTANT TODAY?
The world shifted, women need new tools for a new kind of world.
Empowerment without equipment is unsustainable. We focus on giving women skills.
WE WILL TEACH YOU HOW TO:

You were not put in this world just to be enough...
You were designed as a gift, endowed with a unique mission only you can fulfill.

Your duty is to design a life that inspires the world to be better.

You have a choice to make that decision.
We will show you how.
THE WOMAN SCHOOL IS REVOLUTIONARY. THIS IS GOING TO CHANGE THE WORLD!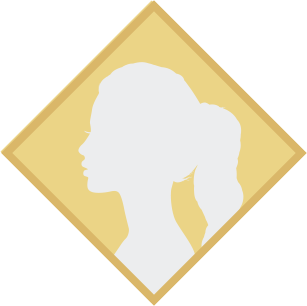 I have had anxiety for years jumping from one therapy to another but after one month into the program, I can see the radical transformation in my life already. I learned so much in the first month of training than I did in the last several years. I feel like we have been so deprived of practical skills that makes our life harder than it should. This masterclass is truly an answered prayer.
January Donovan is a self worth strategist, best selling author and founder of The Woman School. 20+ years experience training women.
She founded The Woman School to fight the injustice against women's self worth. The company went from 0 to 2 million in 2 years, growing 1000%.
She believes it is time for our world to recognize the value of the whole woman and not just what the culture dictates makes her valuable. She is more than her body or her achievements, she was designed to be whole.
Women today doubt if they are good enough. We battle feeling like a failure when in reality, the world has failed to prepare us. We can no longer afford to hand over a generation of women who doubt their worth, it is time women know who they are.
We have a duty to equip women with practical skills and guide them to design who they are for the world. We are in the business of integrating the whole woman.
January took her passion into training women to build a business rebuilding women's worth. This bold vision took The Woman School from 0 – 30+ countries in under 2 years. There is hunger for this deep work.
As a wife and mother of 8 children, she is fierce about integrating business and motherhood. Our professional dreams cannot be apart from our personal dreams, we have to integrate them if we want to be fulfilled.
We just need the right skills and strategies, that is exactly what we train women in The Woman School.
Our vision is to rebuild culture, one woman's worth at a time and we are doing it.
JANUARY DONOVAN
A MASTER TEACHER
OVER 20 YEARS EXPERIENCE.
She has trained thousands of women to live by design and not by default.

She is fierce in helping women discover what they want so they don't settle for what they don't want.
She is brilliant, she is practical and she is on a mission to protect what women deserve.
She is a #1 Best selling author, founder of multiple companies and a mother of 8 children.
JANUARY IS A THOUGHT LEADER WHO IS NOT AFRAID TO CHANGE THE WORLD OF WOMEN.
WELCOME TO THE WOMAN SCHOOL
GET FREE PRACTICAL MINDSET AND SKILL SET
WEEKLY STRATEGIES THAT WILL GUIDE YOU TO LIVE
BY DESIGN AND NOT BY DEFAULT.
SIGN UP FOR THE WOMAN SCHOOL WEEKLY GUIDE.